The decision by King Abdullah II of Jordan, himself a former Special Forces commander, to promote the kingdom as a regional platform for special operations, was a judicious one.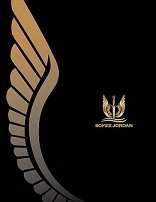 Launched in 1996, SOFEX (Special Operations Forces Exhibition and Conference), now in its ninth edition, is recognized at present as the event not to be missed for officials in the field of security & defense. The event, which is sponsored by prestigious brands (Northrop Grumman, KIG, Lockheed Martin, DRS Technologies, KADDB, iRobot, Boeing, Raytheon, Orange, Thales, etc..), will be held on May, 7-10.
SOFEX clearly responds to the needs of countries in the region in a specialized field, that of special operations, a need that is growing due to pressure resulting from internal and regional developments [www.sofexjordan.com].